Media Council of Kenya Visits Maseno University
Image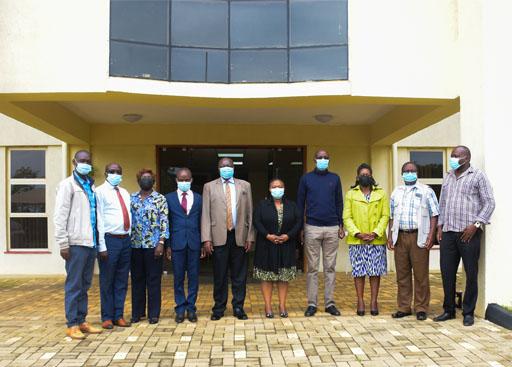 The 9th of September 2021 saw Maseno University receive Officers from the Media Council Kenya (MCK). The team of five led by the Regional coordinator of the MCK, Mr. Evans Teddy and the Manager Accreditation and Compliance, Ms. Rebecca Mutiso visited the Department of Communication and Media Technology of the University to engage the teaching staff on the ongoing curriculum review, while giving a career talk to 3rd and 4th year students of the institution.

The Media Council of Kenya is an independent national institution established by the Media Council Act, No. 20 of 2013 for purposes of setting of media standards and ensuring compliance with those standards as set out in Article 34(5) of the Constitution and for connected purposes.
The Chairman Department of Communication and Media Technology Maseno University, Dr. O. Emojong' commended the MCK for being a great partner to the institution; The Communication and Media Technology Department of the University had received student grants from the Council while as well taking up a number of students to be attached to the Council.
The Council through the Senior Officer Training and Coordination Mr. Julius Sisui added that Maseno University students were getting lion share of these grants purely on merit from their hard work, he further promised to look into the matter of absorption of 4th year students for internship in the organization, a gesture that was highly welcomed by the DVC Partnership Research and Innovations, Prof. Chacha. The Professor of Chemistry went on to encourage the Department and the Council to finalize on a Memorandum of Understanding (MOU) that would see the two actualizing and coming up with a lot more partnership projects.
Image
During the visit, Mr. Evans Teddy together with his team, met up with a number of lectures from the Media Department and engaged in a number of issues including Curriculum review and offered expertise in the same where there were challenges. He challenged the media trainers, who are the Lectures to advance more issues of research when it comes to media matter.
Ms. Rebecca Mutiso also encouraged the Department to keep up with the good work, as she noted in her 17 years of experience in the Newsroom there was a high demand for Maseno University graduates who showed a good mastery of the art, while still being fresh from University. She further recommended that the Department look more into training the students for the digital space as the market has widened in the recent years from traditional legacy media.
The Council is mandated to amongst others register and accredit journalists and also register media establishments, hence, the Council was generous enough to give accreditation to final year students in preparation for the job market in media houses and worked out modalities for forthcoming industrial attachment.
Image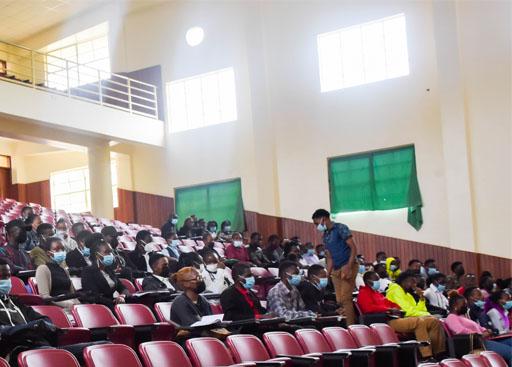 Image