UNESCO Club Maseno University Chapter, celebrates achievements.
Image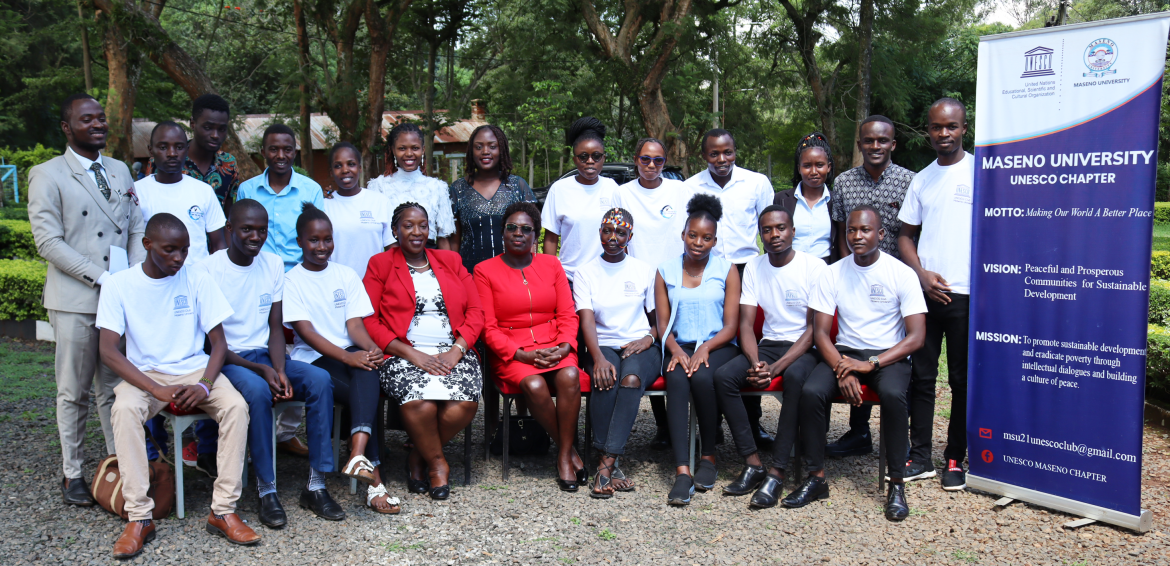 ---
UNESCO Clubs is a global movement that fosters partnerships with all constituents of society. The Maseno University UNESCO Club has embraced this spirit of fostering partnerships both within and around the University community and has conducted various activities in schools, social clubs, and organizations among others. The Club's main aim is to promote UNESCO's mandate of building peace in the minds of men and women and sharing UNESCO's principles of peace, intercultural dialogue, eradication of poverty and sustainable development.
---
The Club has demonstrated support for these principles by holding a tree planting activity every semester within the University acreage with a view of establishing a forest, conducting several mentorship programs for especially the Girl Child and the youth in secondary schools neighboring the University, organized donations of food, personal effects and clothing for orphanage institutions within the Kisumu County and conducted market and riverbank cleaning activities as part of creating environmental awareness and conservation as well as participating in community outreach.
---
Today the UNESCO Club, Maseno University Chapter celebrates achievements of its members and biding farewell to the fourth year class.
The Guest of Honor was the Deputy Vice-Chancellor Academic & Student Affairs, Professor Mary Kipsat. Other invited guests included: Director Public Relations Dr. Owen McOnyango, Dr. Quinter Migunde, lecturer School of Education, Mr. Samson Moracha, Registrar PRI.
---
Image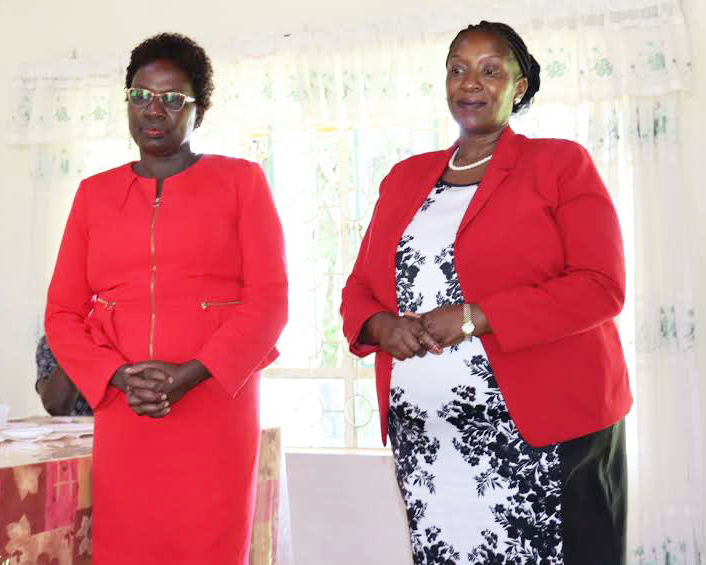 Image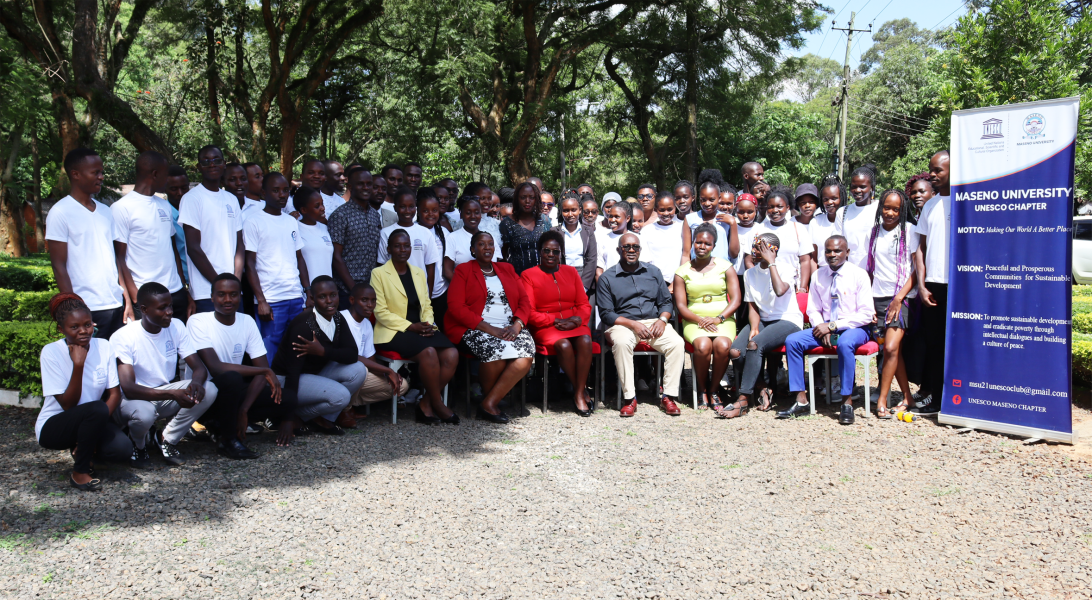 ---
Objectives of the Club
The establishment of UNESCO Club aims to achieve the following
1.    To promote SDGs pillars of Society, Environment and Economy
2.    Become sustainable and achieve within the University and its environs
3.    Gain opportunities for collaborations, consultancies and networks
4.    To gain global recognition
5.    Enhanced visibility of the UNESCO Club and the Kenya National Commission for UNESCO
6.    Engage in enhanced learning volunteers
7.    Work to preserve our cultural heritage both in the varsity and its environs
---
Image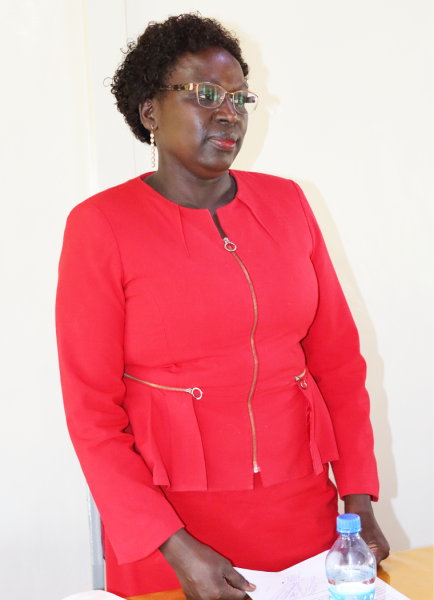 Deputy Vice-Chancellor Academic & Student Affairs, Professor Mary Kipsat giving her Speech during the event
---
Dear Students,
Its my pleasure to join the UNESCO CLUB Maseno University Chapter in biding Farewell tothe 2023 class. UNESCO's mission is to contribute to the building of a cultue of peace, the eradiction of poverty, sustainable development and intercultural dialogue through education, the sciences, culture, communication and information.

The Maseno University UNESCO Club has contributed to the peace and security by prmoting collaboration among the students through education, science and culture in order to further universal respect for justice, for the rule of law and for the human rights and fundamental freedoms which are affirmed for the peoples f the world, without distinction of race, sex, language or religion.

UNESCO club has works to create the conditions for dialogue among civilizaions, culture and peoples, based upon respect for commonly shared values. it si through this dialogue that the world can achieve global visions of sustaible development encompassing observance of human rights, mutual respest and the alleviation of poverty, all of which are the heart of UNESCO's mission and activities.

In Maseno our vision is to be a center of excellence. We can only achieve this by ensuring that we deliver ouor academic programmes according to the highest standards in line with the quality assuarance and commission for University Education.

We in Maseno are therefore proud to be doing our best to mould you into well rounded young adults with 21st century and cutting edge skills that will enable you to excell in the world of work and to make this workd a better place to live in for generations to come. 

We look forward to continue supporting your endeavors as University Management as part of the community
 
Image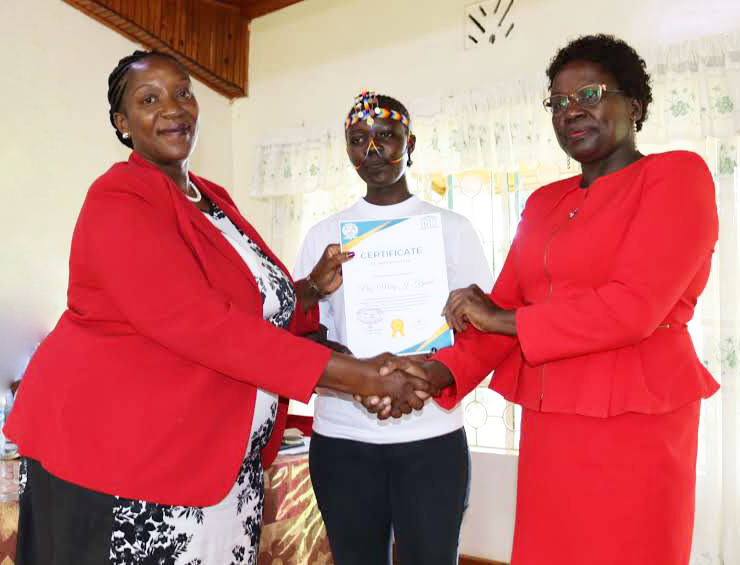 Image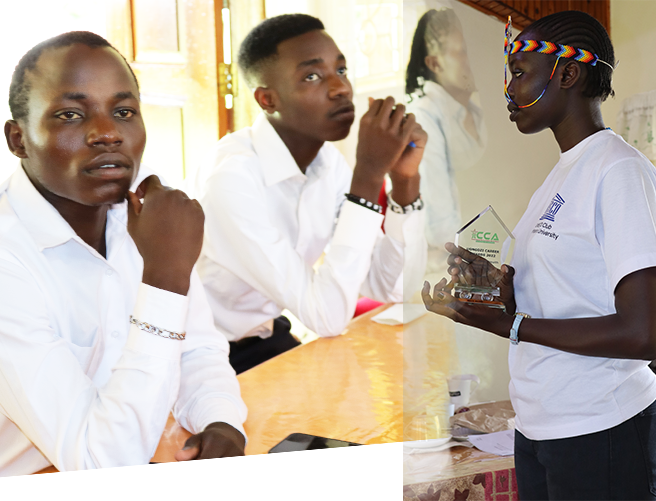 Image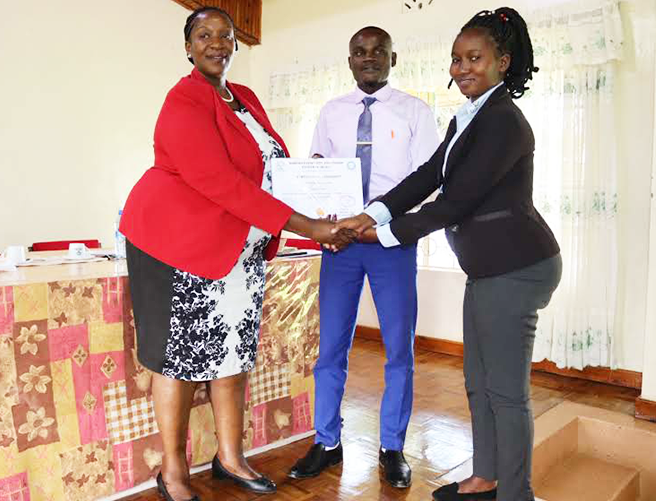 Image