Vice-Chancellor Hosts Prof. Joyce Alyssa of Gothenburg University-Sweden
Image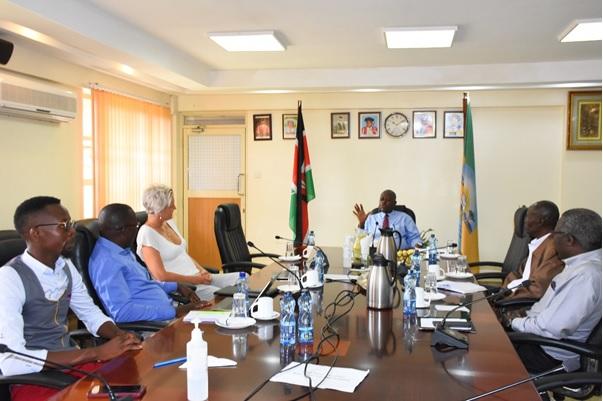 Professor Julius Nyabundi, the Vice Chancellor of Maseno University, extended a warm welcome to Professor Joyce Alyssa from Gothenburg University in Sweden. Under the leadership of Professor Alyssa, the Department of Marine Sciences at Gothenburg University is embarking on a collaborative journey with Dr. Erick Ogello from the Department of Animal and Fisheries Sciences at Maseno University. This partnership encompasses three pivotal projects: the Artemia Production Project (APTSAD), funded by the Western Indian Ocean Marine Science Association (WIOMSA), the Blue-Cycling Food Systems and Climate (FOSC) project supported by the National Research Fund (NRF), and the Potentials of Agro-ecological Practices in East Africa with a specific focus on Circular Water-Energy Nutrient Systems (PrAEctiCe), a Horizon 2022 initiative funded by the European Commission.
Professor Alyssa's mission involves visiting the Artemia project sites in Malindi. Maseno University, in collaboration with the Kenya Marine and Fisheries Research Institute (KMFRI), has been actively supporting the Khazuhoni community in cultivating Artemia using innovative bio-floc technology. This endeavor aims to enhance local mariculture efforts and promote artisanal and commercial salt production.
Image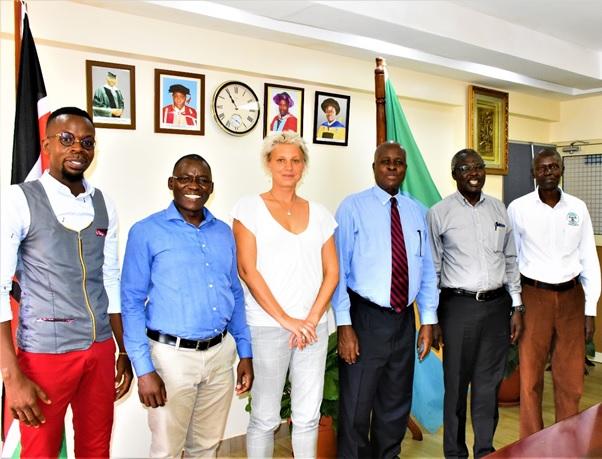 Simultaneously, as part of the FOSC project, Maseno University is in the process of constructing a cutting-edge aquaponics system at their fish farm. This undertaking is designed to facilitate the development of urban and peri-urban climate-resilient aquaculture production systems, including aquaponics, with the goal of boosting local food production initiatives.
The PrAEctiCe project, a four-year initiative, is set to introduce a pioneering agro-ecology indicator framework tailored for East Africa. This framework is intended to assist smallholder farmers in transitioning towards agro-ecological practices. What sets this project apart is its emphasis on practical implementation, offering a decision support tool for agro-ecology advisors to select the most suitable combination of agro-ecological practices in a local context. Additionally, the project focuses on circular water-energy-nutrient systems in integrated aqua-agriculture, an approach with substantial potential for efficient farming and minimal climate impact, an area that has been relatively unexplored in previous indicator work. Notable contributors from Maseno University in this project include Professor Harun Ogindo, Dr. Benjamin Ombok, Dr. Fredrick Aila, Dr. Lilian Wanzare, Dr. Eric Oteyo, Dr. Phoebe Mose, and Mr. Michael Opiyo.