Upscaling the benefit of PUSH-PULL Technology for Sustainable Agricultural Intensification in East Africa
Image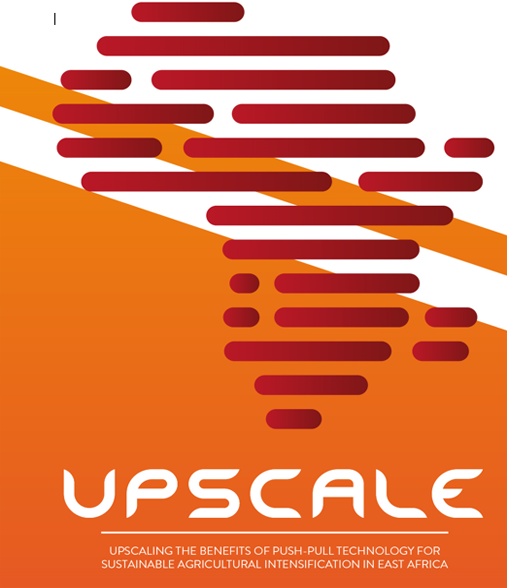 UPSCALE FACTS
---
18 PARTNERS FROM 4 EUROPEAN AND 6 AFRICAN COUNTRIES
7 Universities (LUH, UWUE, JKUAT, MU, UKN, ULUND, SLU, UZH)
1 SME (INOSENS) 
10 Associations, Federations and Research institutes (ICIPE, BayFOR, EAFF, KALRO, FH, RAB, TARI, NARO, ISD).
PROJECT COORDINATOR: Leibniz University of Hannover 
DURATION: 60 months (11/2020 - 10/2025)
---
OBJECTIVES
ADDRESS FOOD SECURITY , LIVELIHOODS & CLIMATE CHANGE RESILIENCE IN EAST AFRICA WHILE REDUCING THE ENVIRONMENTAL IMPACT OF AGRICULTURAL PRACTICES

 

FOSTER THE DESIGN,  ADAPTATION AND ADOPTION OF STRATEGIES FOR INTEGRATED AGRO-ECOLOGICAL MANAGEMENT BASED ON PUSH-PULL TECHNOLOGY FOR WIDE-SPREAD AND CLIMATE-RESILIENT SUSTAINABLE INTENSIFICATION IN EAST AFRICA 
 



 
Task 7.2: Increase value chain integration through transdisciplinary multi-actor involvement in knowledge exchange, infrastructure and policy (MU)
---
We are happy to announce the commencement of Task 7.2 from today 1st October 2021. The task is under WP7 Barriers to Push-Pull adoption and opportunities for improvement (approximated to last 6-57 months) led by Kenya Agricultural & Livestock Research Organization (KALRO). The WP requires UPSCALE to apply both proven and novel approaches to reach out to as many actors as possible. WP7 evaluates critical factors which may include socio-economic, environmental, gender, biotic and abiotic and institutional factors such as credit, input and output markets. The results will be used in WP5 and 8 to identify target regions for push-pull upscaling and dissemination using participative transdisciplinary exchange in WP1.

Task 7.2 is led by Maseno University (MU) will seek to increase value chain integration through transdisciplinary multi-actor involvement in knowledge exchange, infrastructure and policy. The value chain analysis will be formulated involving all the relevant actors and support services in close collaboration with MACs developed in WP1. In this task, efforts will be made to ensure that farmers are linked to the main value chain players in the market, carry out a value chain analysis for the different push-pull products with data from WP1.2 used to perform participative value chain mapping with all stakeholders. 

MAC discussions will be used to suggest pathways for improvement by the relevant actors and institutions, and advocacy for the proposed solutions will be implemented in the context of both MAC and external policy dialogue referring to task 7.3. Farmers will be monitored and encouraged through regular updates and participatory evaluation of institutional/market changes implemented in the run-time of the project and through direct evaluation of market integration data led by partner EAFF (see task 8.4). 

In the past 11 months of UPSCALE since inception in November 2020, MU has consistently engaged Project Team members and MACs formed under WP1 in Kenya, Uganda, Tanazania, Ethiopia and Rwanda on TD value chain mapping. Important value chain questions were included in the socioeconomic survey implemented by KALRO. Both KALRO and MU have recruited postgraduate student to handle value chain mapping in Tanzania and Kenya respectively. Some prelinary work is shown here (visits to Farmer Metho and Maseno Disabled Women Group in August 2021 by MU team).
---
Image
Image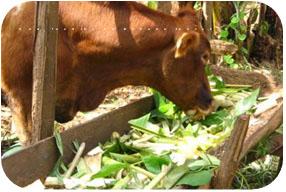 Image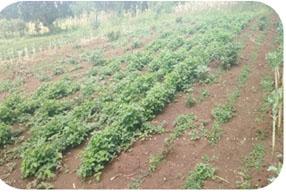 Image